It's been 40 years since "The Kids of Degrassi Street" first aired, five years since "Degrassi: The Next Generation" stopped airing new episodes in America, and a year since "Degrassi: Next Class" was canceled on Netflix. Back when "Degrassi" aired on Teen Nick, I was a loyal viewer and followed the show all the way until its cancellation. Like everyone else in quarantine, I was bored and decided to go back and revisit the show.
For those who aren't familiar with the series, "Degrassi" is a teen drama series taking place in the fictional Degrassi Community School. The series aired originally in 1979, titled "The Kids Of Degrassi Street", and then was reimagined as "Degrassi Junior High" in 1987. The series has had multiple reiterations, spinoffs, and movies throughout the years, and despite it being a Canadian show, it has amassed a huge audience in America. The show has birthed many stars including rapper Drake, "Vampire Diaries" actress Nina Dobrev, Shay Mithcell from "Pretty Little Liars," and "Arrow" star Stephen Amell.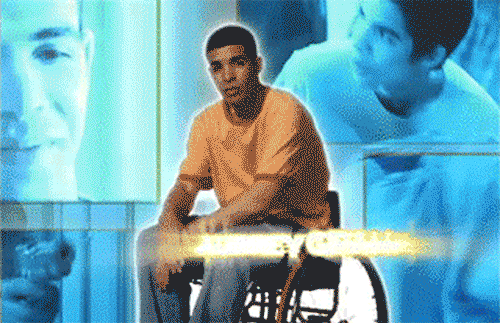 While many people only know the show from the iconic moment in which Drake's character Jimmy was shot, what they don't know is how impactful the show was for the teen drama genre. "Degrassi" was ahead of its time in many ways. The show covered many issues such as teen pregnancy, bullying, date rape, drug abuse, body image, homosexuality, domestic violence, gang violence, self-injury, suicide, abortion, mental disorders, AIDs, and death, and that's just to name a few! Mind you, these issues were very taboo when Degrassi was airing in its early years, yet the show wasn't afraid to talk about these issues in a candid way. Some of the show's most groundbreaking storylines include Spinner getting testicular cancer, Marco coming out as gay, Emma getting her period for the first time, Paige getting raped, and Liberty putting her baby up for adoption. 
The show also had a diverse cast. The show had a trans character, a non-binary character, numerous gay characters, disabled characters, Muslim characters, and characters of color (South Asian, Black, Latina, etc). Unlike many teen shows today, the "Degrassi" cast got more diverse as the show progressed, with the latest rendition of the cast including 10 people of color out of the 20 person cast. Although "Degrassi" wasn't perfect, if you compare it to shows of today in which we literally have to beg them to have just one black character, "Degrassi" definitely pushed the envelope.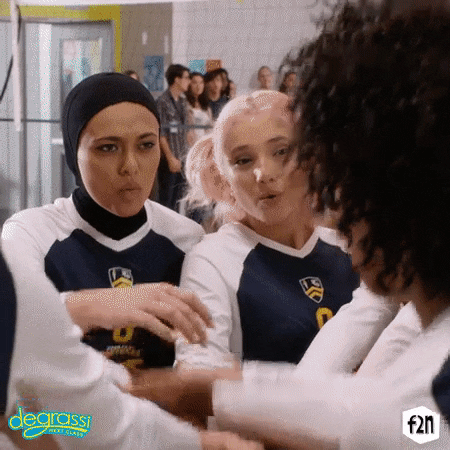 For me personally, I found that the show also helped me connect with my mom. For context, many of the characters from the later seasons of "Degrassi" are related in some way to the characters from the earlier seasons. That meant that my Mom and I could easily connect over the fact that some of my favorite characters were the kids of her favorite characters. This made it easy for us to watch the show together and talk about some of the various issues presented in each episode. I'm sure many other parents could also use the show to start necessary conversations with their teens.
Although the show was canceled, its impact is still being felt today, and I'm forever grateful for a show where I could see myself in multiple characters. I encourage teens (and adults!) to go back and watch the show (most of the seasons are FREE on YouTube).
Every time I watch the show, I'm reminded that whatever it takes, I know I can make it through.